Table of Contents
With over 1800 members and growing, our Discord server is a thriving hub for developers looking to connect with like-minded individuals, share their knowledge, and collaborate on exciting projects.
Whether you're a seasoned developer or just starting out, our community is a great place to learn and grow.
Our members come from all corners of the world, bringing a diverse range of perspectives and skills to the table. From Flutter development to Data Structures, our server covers a wide range of topics, so you're sure to find something that interests you.
Find Flutter Jobs and Flutter Internships
Our vibrant Discord community is a valuable resource for finding Flutter jobs and internships.
With a strong network of Flutter enthusiasts, developers, and industry professionals, we provide a platform for exchanging information and resources related to Flutter job opportunities.
Through active discussions, mentorship programs, and collaboration channels, our community helps individuals refine their skills, build portfolios, and prepare for interviews, increasing their chances of securing desired Flutter jobs.
Our members frequently share job postings and internship openings, creating a supportive environment for job seekers. By leveraging the collective knowledge and experiences of our community, we empower Flutter enthusiasts to discover and excel in their chosen career path.
Join our Discord community today and take advantage of the thriving ecosystem dedicated to helping you find your next Flutter job or internship.
Community Sessions on Discord
As a member of our community, you'll have access to a wealth of resources and mentor support. Our members are always eager to help each other out, whether it's answering questions, providing feedback on projects, or just chatting about the latest trends in the industry.
In addition to our active community, we also host regular events to help you improve where experts join us to share their knowledge.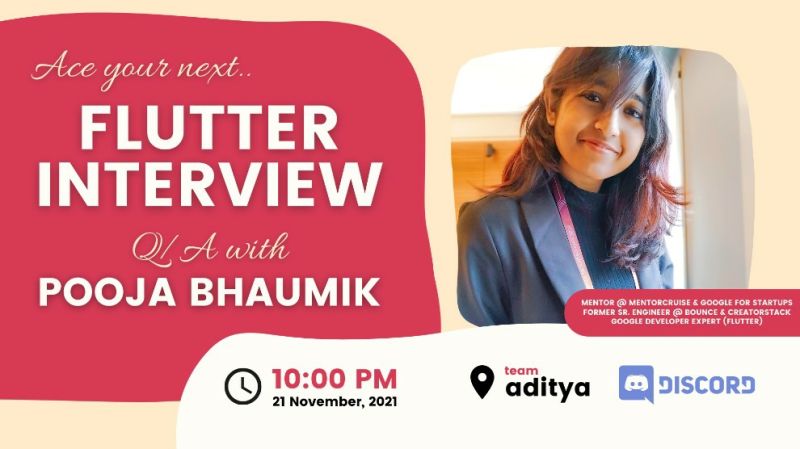 From hackathons to code challenges, there's always something going on to keep you engaged and motivated.
If you're looking to take your skills to the next level, our community is the perfect place to do it. Whether you're looking to land your first job in the industry or just looking to sharpen your skills, we're here to help you succeed.
Previous Sessions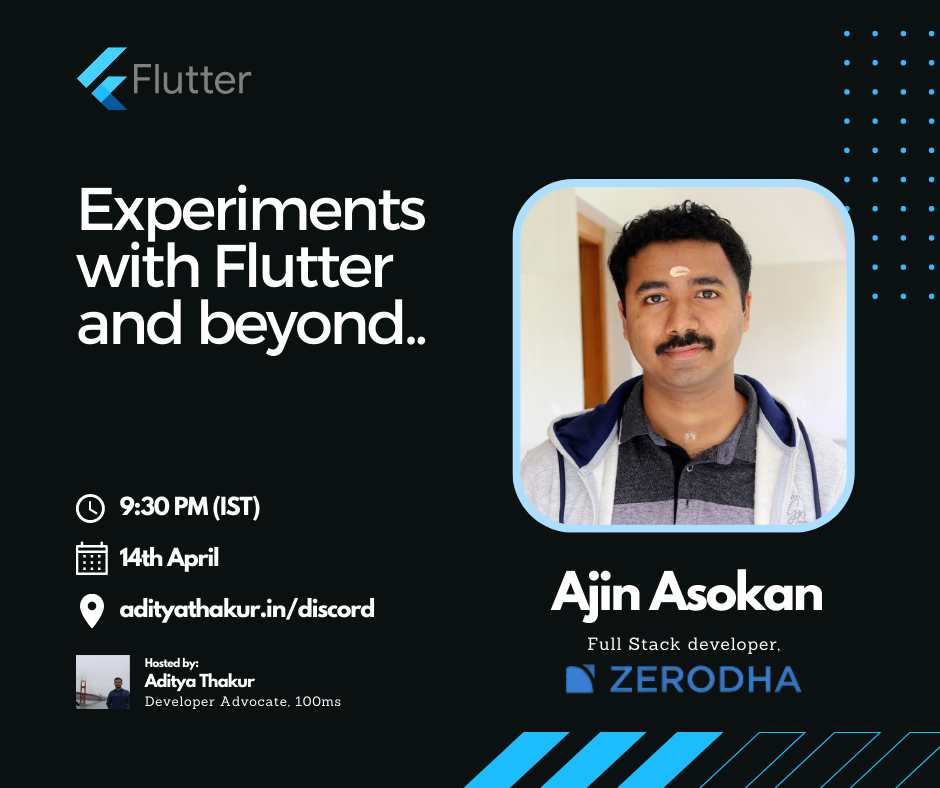 So if you're a developer looking to connect with other like-minded individuals, find jobs/internships and build your skills, join us on Discord!